Do you have a strategic plan for your digital marketing needs? If you are without a plan, it is very likely you will never accomplish your marketing goals.
When you choose to work with me, through the discovery process I will be able to determine your digital needs in order to create a strategic digital marketing plan in order to help you exceed your goals. Whether you currently have a website or just laying the groundwork for a new one, I will be able to map out your custom digital plan maximizing your digital presence.
Some of the key takeaways from strategic planning are:
Determining the top methods for driving targeted traffic to your business
Capitalizing this targeted traffic to create, grow, and maintain a strong customer/client base
Maintaining an ongoing relationship with your customers or clients – Automatically stay "top of mind"
Targeting the social networking sites where your potential clients are located – No need to target sites where your customers are not at!
Methods for increasing your search engine rankings
At the completion of the strategic planning, you will be provided with a PDF graphic similar to the one below. In addition to the PDF, I will explain what each of the recommendations really mean and what the next steps are. You can then choose to tackle these tasks on your own, or I will be happy to execute them for you. Either way, you will have a strategic road map outlining your digital marketing strategy.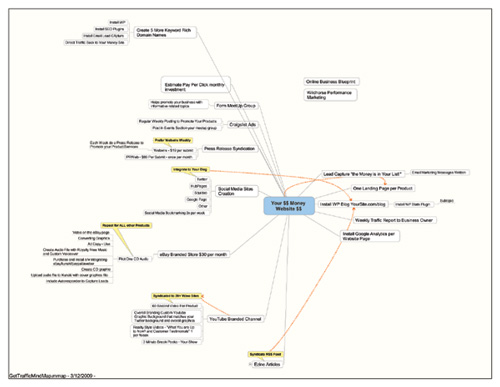 Let's Work Together